Nairi, the newest Free Fire character added following the Free Fire OB31 update, is now accessible to players on the Indian server. He has been made available as a reward in a new top up event, following the trend for new characters in 2021.
These events provide several incentives to users in the form of in-game items for purchasing diamonds. These rewards can be considered free since gamers are only required to acquire the premium in-game currency and not spend it.
---
Get free Nairi character and other rewards in Free Fire
The new Nairi Top Up event started on 28 December 2021 and will only be accessible for a limited period before coming to a close on 31 December 2021. During this time frame, players will have to purchase a total of 500 diamonds to get Nairi, his exclusive bundle, and a permanent gun skin.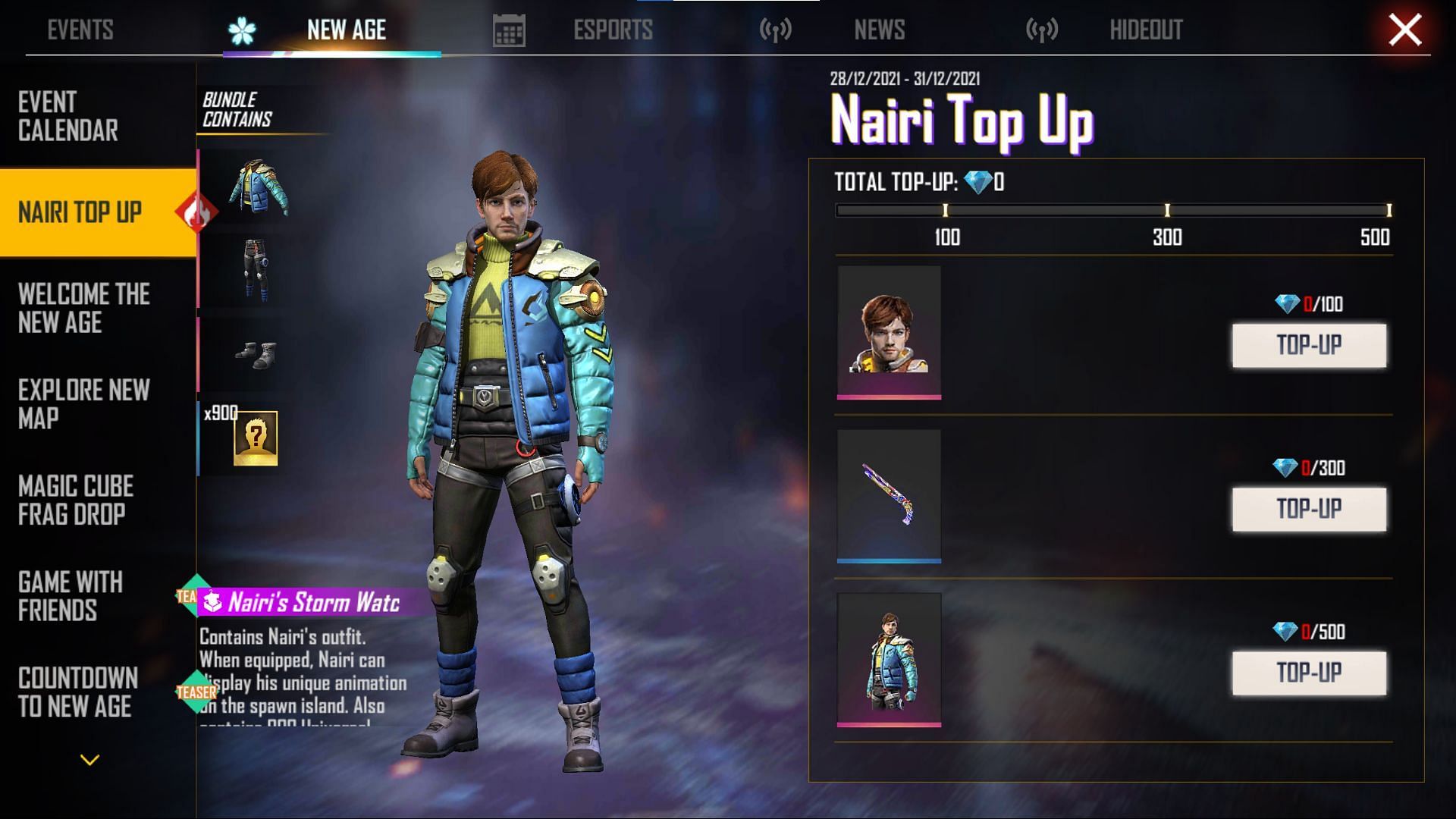 The exact details of the top up event are as follows:
Top up 100 diamonds to obtain free Nairi
Top up 300 diamonds to receive free M1873 – Ice Bones
Top up 500 diamonds to get free Nairi's Storm Watcher Bundle
Step 1: Open the in-game top up by clicking on the '+' option beside the diamond option.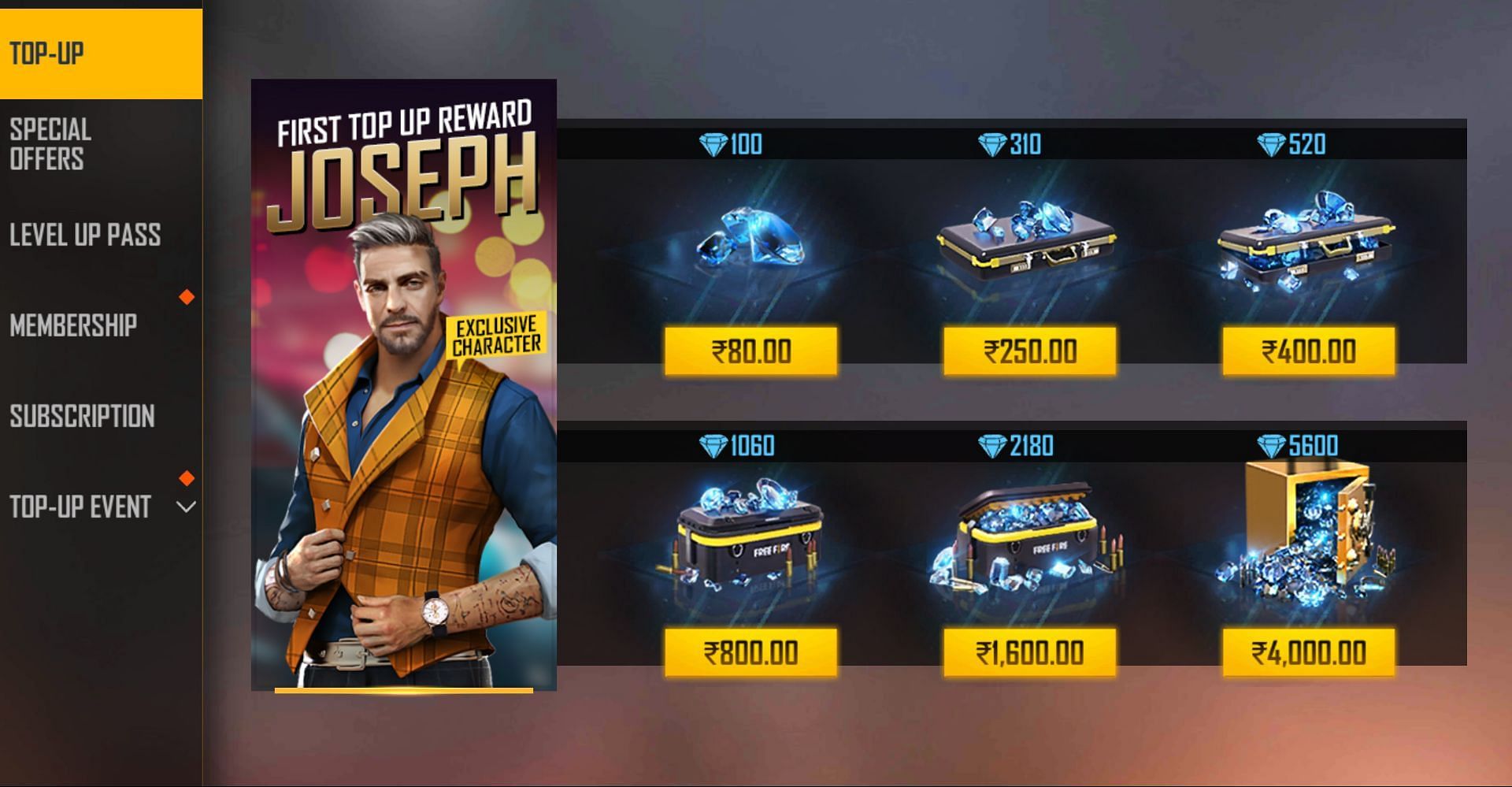 Step 2: Next, players should purchase the required diamond pack considering the requirements of the top up event. They can acquire diamonds worth INR 80 to get the new character for free.
Step 3: Once the purchase is complete, they can access the event section to get the rewards.
---
Nairi character in Free Fire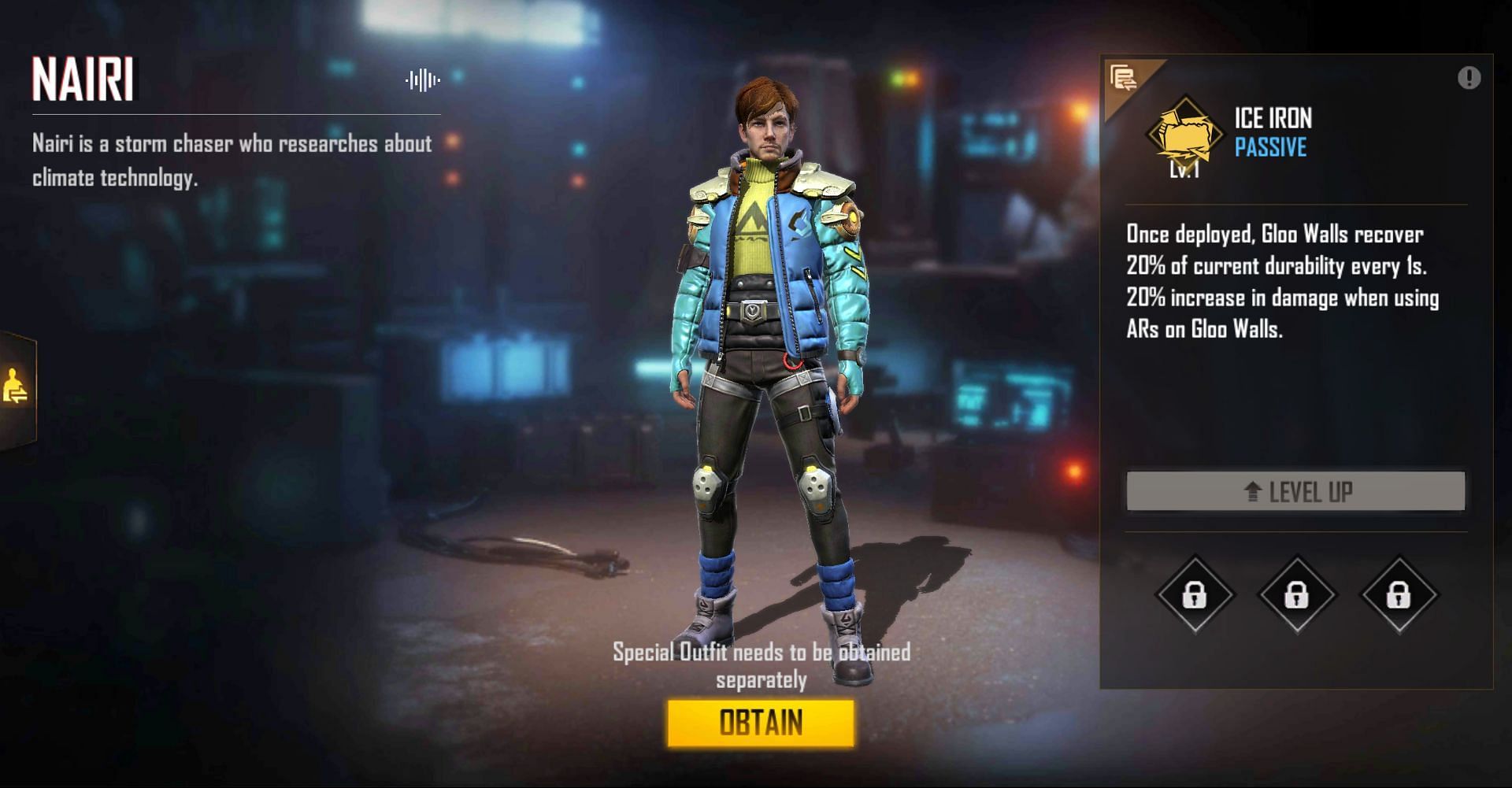 Description: Nairi is a storm chaser who researches about climate technology.
Ability: Ice Iron
Nairi comes equipped with a passive ability called Ice Iron, related to the gloo walls. It has multiple impacts; first, it replenishes 20% of the gloo walls' current durability every 1 second. Moreover, users will deal 20% additional damage to gloo walls when using Assault Rifles at the first level.
Both perks will further improve as the character's level rises. The exact details are as follows:
Level 1
Recovery – 20
Increased damage – 20
Level 2
Recovery – 22
Increased damage – 21
Level 3
Recovery – 24
Increased damage – 22
Level 4
Recovery – 26
Increased damage – 23
Level 5
Recovery – 28
Increased damage – 24
Level 6
Also Read
Article Continues below
Recovery – 30
Increased damage – 25
---